About Freedom In Christ
The mission of Freedom In Christ Ministries International is to equip the Church to transform the nations.
We do this by equipping the Church with a highly effective approach to making fruitful disciples who make a real difference.
If you want to see how we can help your church make growing, fruitful disciples who are making a real impact in your community, please get in touch with your local office - there's a list at the bottom of the page. We'd love to work with you.
Our latest Annual Report will give you a great idea of who we are and what we do!
Freedom In Christ Annual Report 2021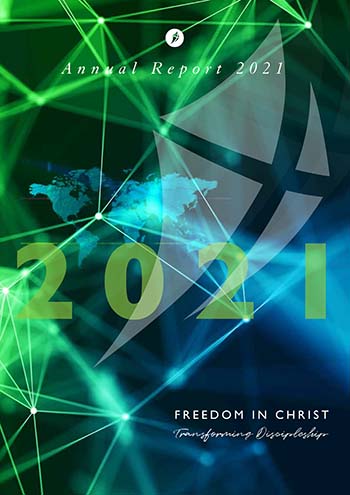 Brief History
Freedom In Christ Ministries was started in 1989 in the USA by Dr. Neil T. Anderson, a former pastor and seminary professor. Neil has written dozens of books, the best-known of which are Victory Over The Darkness and The Bondage Breaker which have sold over 4 million copies worldwide.
In 2004 Neil Anderson and Steve Goss, then our UK Director, co-wrote The Freedom In Christ Course. It's been used by around 500,000 people and has been translated into over 30 languages and is our strategic resource for equipping the Church. There are versions of it for all generations.
In 2012 Neil Anderson handed the baton of international leadership over to Steve Goss.
If we do not currently have a Representative in your country, find out about representing FICMI in your country.