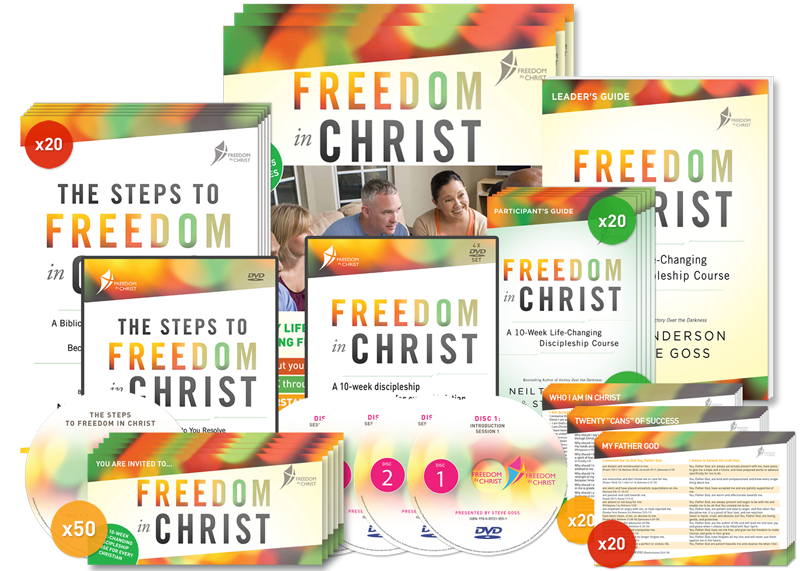 If you have purchased the Freedom In Christ Course, please register with us.
It's free of charge and you will receive access to:
the PowerPoint® presentations if you plan to present the sessions yourself
logos etc. for publicity material
a spreadsheet you can use to plan the timings for each session
You can also choose what information you would like to receive from us (if any) as we work together to unleash the Church to change the world.
REGISTER HERE and ensure that you select option 6: "I wish to register as a purchaser of the FIC Course".
Once you have registered, you will see a link under "Resources" in the main menu that will take you to the downloads. If you don't see it, please log out and log in again.