Wednesday, 30 November 2016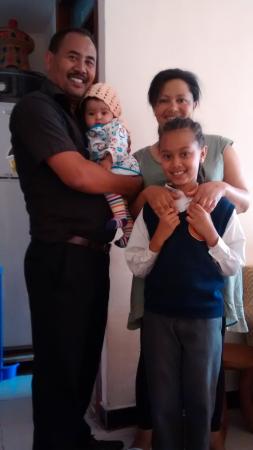 Ever since God provided funds for the translation and publication of the FIC Discipleship Course into the 2 main Ethiopian languages of Amharic and Oromo, so many requests for training from churches throughout Ethiopia including the remote villages have been coming in, so much so we are praying to God to raise up more people to come along side our representative Zemen Endale to fulfil all the training requests. What a great problem to have!
Zemen has been with working with different mission organisations including SIM International for 20 years. He then served as a tent-maker by doing translation work to support his family and do trainings on behalf of FIC. He does not get a salary from FIC. He loves the Freedom message and strongly believes that it is the key to transforming lives, churches, communities and even his country. And he has taken a step of faith to trade in his old car for a 4-wheel drive that will enable him to reach even the most remote of villages. He has used the trade-in value of the car, add some of his own funds and together with another recent donation to put a downpayment. And the seller has also agreed to allow instalment payments for the balance due.
We are excited with these developements that despite the unfavourable socio-economic and political situations there, the churches are crying for these trainings. The churches want their members to be faithful followers of Jesus in not only the 'doing' but also in the 'being'. Would you prayerfully consider how you can join in this journey and support Zemen and his team in the ministry that God has laid out for them? More details of his needs can be found here.